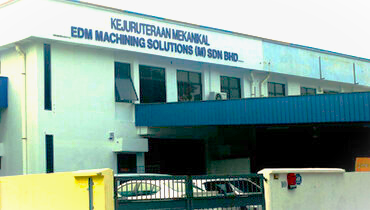 Established in 1999, EDM Machining Solutions have 20 years' worth of experience serving the precision mold, tool, and die industry. We specialized in EDM graphite electrode application in CNC machining and spark erosion.
Our goal as a company is to help you improve your manufacturing productivity thru the use of EDM graphite materials as electrodes. Our company provide graphite material as our core product, as well as cutting, drilling, grinding, and squaring services. We provide CNC milling and spark erosion machines that specialized in working with EDM graphite materials to produce the most effective and efficient results possible.
Should you need more knowledge on working with graphite materials, we do provide application training to help you in your process to convert from copper electrodes to EDM graphite electrodes. We also provide CNC milling services on EDM graphite electrodes, for when you need proof of the efficiency of EDM graphite electrodes or when you want to reap the benefits of EDM graphite electrodes but not ready for machine investment.
Under the Toyo Laser Technology banner, we also provide all types of laser application machines. Toyo Laser Technologies is a well-established brand name in Malaysia, and we are also the exclusive laser machine distributor for world-renowned brands such as Coherent Laser, ACSYS, and Couth.